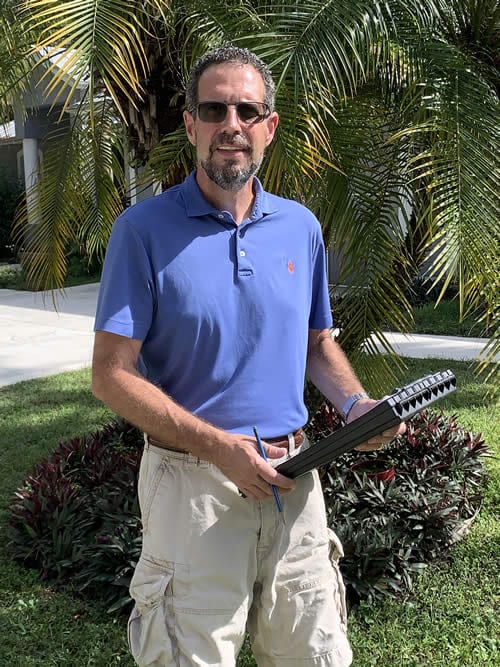 Welcome to Defender Home & Property Inspections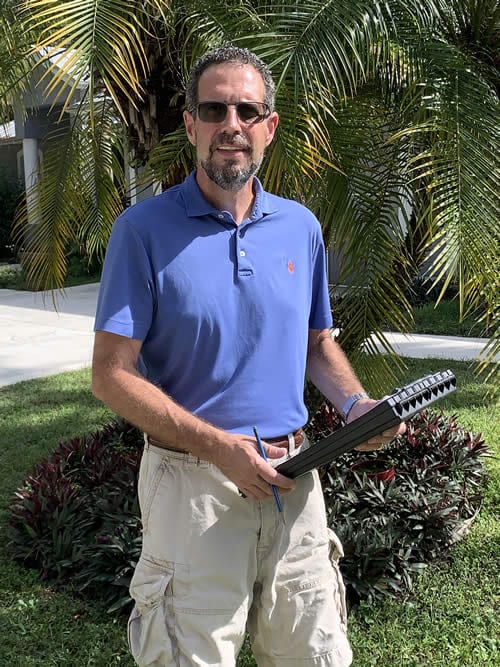 I am Jeff Hammons, the owner and chief Home Inspector for Defender Home & Property Inspections. I have been in Florida since 2007 and am State of Florida licensed (HI12747), insured for General Liability and Errors & Omissions to $1,000,000, possess membership in the Real Estate Associate of Sarasota and Manatee counties and the FGBC (Florida Green Building Coalition), am COVID-19 safety trained & certified and a member in good standing with InterNACHI the premiere International home and property inspection association.
My experience in the construction industry starts as a seven year-old boy tasked with "tarring the valleys" for a roofing job being completed by my father and grandfather in Pennsylvania. My father, grandfather and two uncles were carpenters, masons and roofers. To say the least, a priceless education was in store for me! During high school, I was a bricklayer's apprentice which afforded me the opportunity to save for a college education. As an adult I worked with my father-in-law who was a General Contractor in Florida. My most recent project was designing, permitting, and building my three car garage completely on my own.
Defender Home and Property Inspections is a locally owned and operated inspection company dedicated to providing the highest quality and most thorough inspections in Sarasota, Charlotte, Manatee, Lee, Collier, De Soto, Hardee, Polk, Osceola, Orange, Pinellas and Hillsborough counties and their surrounding areas. Our inspectors are InterNACHI certified and have extensive knowledge in the construction industry. Through continuing mandatory education and real-life experience we strive to achieve the highest level of training possible. Our promise to you is that we will inspect every home thoroughly and provide an unbiased and easily readable report on the home's present condition.
Licenses and Certifications:
State of Florida Licensed
Certified Professional Inspector
Certified COVID-19 Safety
Certified Mold Inspector
Certified Radon Inspector
Certified Green Building
Professional Memberships:
InterNACHI Member
Realtor Association of Sarasota and Manatee
Florida Green Building Coalition
Insurance:
Errors and Omissions to $1,000,000.00
General Liability to $1,000,000.00
$25,000.00 Honor Guarantee
"There is no trying. There is either doing or not doing." – Sir Winston Churchill.
At Defender Home & Property Inspections, we don't try…we DO!
InterNACHI Member
Certified, State of Florida licensed, COVID-19 certified professionally trained inspectors
Insured for Liability & Errors and Omissions to $1,000,000
Member of the Real Estate Association of Sarasota and Manatee
Reports delivered in 24 hours or less
Supra eKey equipped to gain access to the home
Weekend Appointments Available
Evening Appointments Available
Easy to read reports with photographs
Inspections Available 7 Days a Week
Security:

United States Federal Clearance – Public Trust Level 1
Florida background check secured
Fingerprints on-file with the FBI and State of  Florida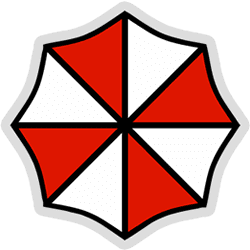 Call to find out more or schedule an inspection